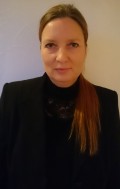 Hello, my name is
Marianne Willert.
Welcome to my website.
Today (2022) I work as a Project Manager at construction sites in Denmark.

I hold a bachelor degree in Mechanical Engineering. Further, I have an education as a Business Coach, Team Coach, Project Manager and Security Guard.
Former part of Engineer the Future' expert panel.
Please enjoy my website and LinkedIn profile where you will find more about me, my previous projects and pictures from my work. Thanks for visiting!